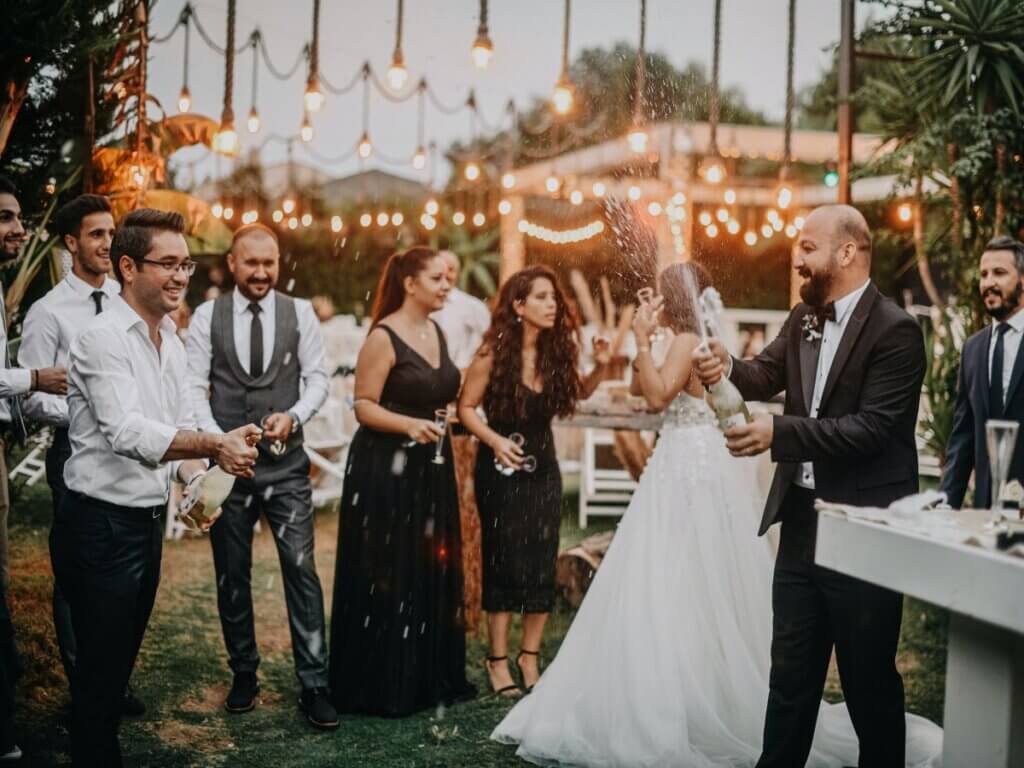 Should You Have A Free Bar At Your Wedding?
Having a free bar at your wedding is a great way to keep your guests happy and make sure they don't spend too much money on drinks. But before you decide to go down that path, there are some things you need to consider.
If you're thinking about setting up a free bar at your wedding, then here are some things that you should know:
It's expensive! You may think that having a free bar will save you a lot of money, but it doesn't.
In fact, you could end up spending more than if you charged for drinks because your guests might drink more than they would have if they were paying for their drinks.
You'll need to hire extra staff. If you want your wedding to run smoothly and with as few hitches as possible then hiring an a professional manager is essential.
How Much Is Bar Service For A Wedding in Toronto?
Bar service for a wedding in Toronto ranges in the four figures. The price depends on many factors:
The size of your wedding, the location and other factors will all affect how much you pay for bar service.
You should expect to pay at least $2,000 for a basic package that includes drinks only. If you want to include food as well then you should plan on spending at least $3,000.
If you want to spend more money then you can get packages that include premium alcohol and other extras.
If you're on a tight budget then it's possible to find companies that offer low-cost bar service for weddings in Toronto.
Open Bar Service For Wedding: Pros Vs. Cons
Open bar service is a popular choice for weddings in Toronto. The advantages of this option include:
– You don't have to worry about running out of alcohol, which can happen if you have a limited number of bottles or glasses on your tables.
– Your guests don't need to worry about drinking too much because they know that more drinks will be available as soon as they finish their current drink.
The main disadvantage of open bar service is that it can be expensive.
You should also consider:
The possible effects on your guests' health (some people have a higher tolerance for alcohol than others) and safety (people may drink more than they normally during no limit).
Also, an open bar may be difficult to manage if you have a large number of guests or if the service is popular and in high demand. You may need to hire additional staff to help with serving drinks.
5 Wedding Bar Essentials 
1. A bartender (or bartenders).
2. A cash register or other means of collecting money from guests.
3. Glasses, ice and garnishes for serving drinks (such as olives, lemons and cherries).
4. Mixers (including soda water), liqueurs and spirits such as vodka, gin or whiskey if you're offering them as well as wine and beer.
Bar Menu Wedding Ideas:
A bar menu can be a great way to help you decide what drinks to serve at your wedding. You can choose from a variety of cocktails, mocktails, and non-alcoholic beverages that are suitable for all ages.
You might also consider including a list of wines available by the glass or bottle so guests who don't drink alcohol don't feel left out.
Conclusion
Deciding what drinks to serve at your wedding is a fun and important decision. You and your partner can work together to choose the right mix of beer, wine and spirits for your guests.
Also remember that there may be some people who don't drink alcohol so it's good to have some non-alcoholic options available too!