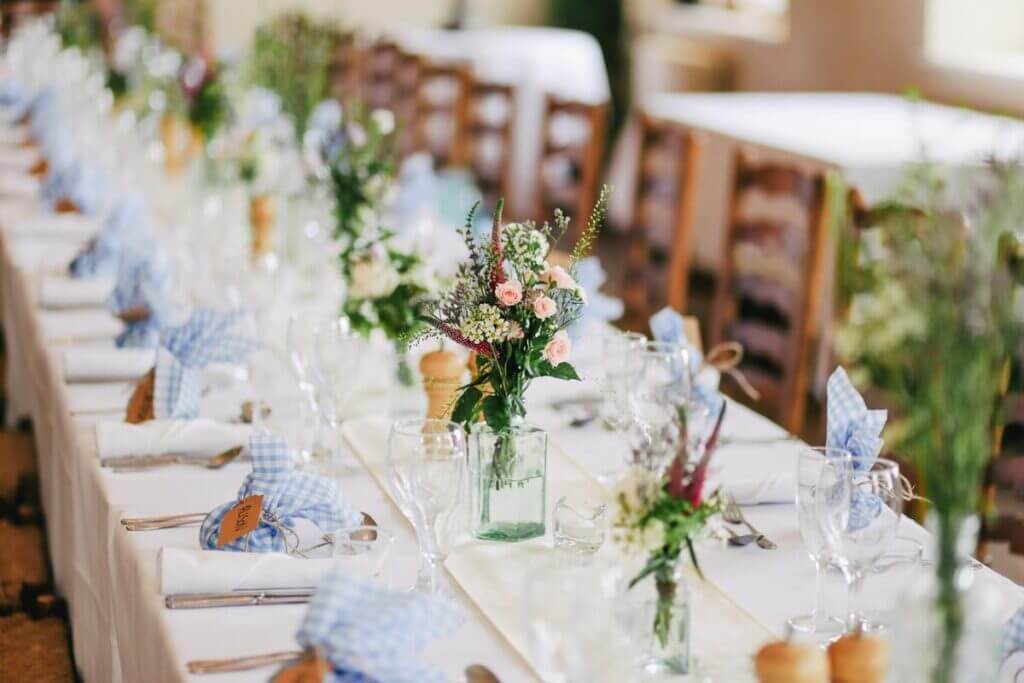 When you are planning on having a wedding, the budgeting is a very important issue to consider. In this article, I will give my suggestions regarding how much money should be spent for each important aspect of your wedding.
How Much Should I Budget For Each Aspect Of My Wedding?
There are many different ways in which you can plan your budget. You can decide how much money you want to spend on each item and then add them up, or you can simply estimate how much money you need overall. This article will focus on the latter approach because it is more accurate and easier to implement.
The following list will give you an idea of how much money you should budget for each aspect of your wedding.
This is a very general guide, so it is important to keep in mind that these figures will vary depending on where you live and what kind of wedding you want to have.
Wedding Venue:
This is one of the most important aspects of your wedding because it will directly affect how many people are able to attend. If you want a large reception hall for a sit-down dinner, expect to spend about $5,000. If you prefer something more intimate like an outdoor pavilion or garden setting, plan on spending between $1,000 and $2,000.

Wedding Band:
A live band can be a great investment, as it will provide entertainment for your guests and make the reception more fun. If you want to hire one for an entire evening, expect to pay about $1500 to $2,500.

Wedding Cake: A wedding cake is a traditional part of the reception that is both beautiful and delicious. If you want to have a large three-tier cake, plan on spending between $1,000 and $1,500.

Wedding Invitations: If you want to send out traditional wedding invitations, plan on spending around $1,000. You can save some money by using online services.

Wedding Photographer and Videographer: The best wedding photographers will cost anywhere from $3,000 to $10,000. If you're on a tight budget, consider hiring an amateur photographer or using your cell phone camera instead.

Wedding Planner: If you don't want to worry about the details of your wedding day, then hiring a wedding planner might be a good option for you. You can expect to pay between $500 and $3,000 for planning services.

Wedding Cake: If you want to save money, consider having a friend or family member bake your cake. You can also check out local bakeries or grocery stores that sell cakes for affordable prices. –
$500 – $1,500

Wedding Gown: Most brides will spend between $500 and $5,000 on their wedding gowns. However, if you're looking for an affordable option, consider buying secondhand dresses from consignment shops or thrift stores. You can also consider renting a wedding gown. You'll be able to get a designer dress for as little as $50 per day and return it after your special day is over.

Wedding Invitations: Save money on your wedding invitations by purchasing them from online retailers like Etsy. These websites offer beautiful designs at affordable prices.

Wedding Decorations: You can save money on decorations by shopping around for deals and discounts on flowers, centerpieces and more. Budget between $2,000 – $8,000

Marriage license and officiant: A marriage license is a legal document required to get married, and the cost can vary from state to state. An officiant is the person who performs the wedding ceremony, and their fee can also range from $200 to $1,000 depending on factors such as location and experience.

What Are The Top 3 Costs For a Wedding?
The top 3 costs for a wedding are typically:
Venue: The cost of renting a venue for your ceremony and reception can range from a few thousand dollars to tens of thousands, depending on the location, size, and amenities.

Catering: The cost of food and beverages for your guests is typically one of the largest expenses of a wedding. This can range from $40 to $200 per person, depending on the menu, service style, and location.

Photography and videography: Capturing memories of your special
day through professional photos and videos is an important investment for many couples. The cost can range from $3,000 to $10,000, depending on the photographer or videographer's experience, style, and packages.
Read Wine For Wedding Everything You Need To Know if you're enjoying this
Is $10,000 A Reasonable Wedding Budget?
It depends on various factors, such as the location, number of guests, desired level of elegance, and personal preferences. A $10,000 budget can be enough to have a simple, intimate wedding with a small number of guests, but if you have a larger guest list or if you want a more elaborate event, it may not be sufficient.
On the other hand, some couples choose to spend significantly more on their wedding, while others opt for more budget-friendly options.
The key to determining a reasonable wedding budget is to determine what is most important to you and your partner, and to allocate your funds accordingly.
It's also essential to consider any other financial goals you may have, such as saving for a down payment on a home or paying off debt.
Wedding On A Budget Of $5000
A $5,000 budget can be challenging but with careful planning, it's possible to have a beautiful and memorable wedding. Here are some tips to help you stretch your budget:
Prioritize: Make a list of the things that are most important to you, and allocate your funds accordingly.

Consider an off-peak wedding: Having a wedding during an off-peak season or on a weekday can result in lower costs for venues, vendors, and other expenses.

Be creative with your venue: Consider having your ceremony and reception at a park, beach, or a family member's backyard, which can be a budget-friendly alternative to a traditional wedding venue.

Use friends and family for vendor services: Ask friends or family members who have special talents, such as photography, floristry, or music, to help you with your wedding.

Keep the guest list small: Having a smaller wedding can help you save money on food, drinks, and other expenses.

Get creative with decorations: Use low-cost, DIY décor options, such as flowers from your local market or making your own centerpieces.
Remember, a wedding doesn't have to be expensive to be memorable. With some creativity and careful planning, you can have a beautiful wedding within your budget.
Conclusion
In conclusion, budgeting for a wedding is an important part of the planning process. To ensure that your big day is memorable and stress-free, it's crucial to create a comprehensive budget that includes all the costs associated with your wedding.
Start by prioritizing your expenses, considering off-peak wedding dates, being creative with your venue and decorations, using friends and family for vendor services, and keeping the guest list small.
With careful planning and sticking to your budget, you can have a beautiful and memorable wedding day without breaking the bank.