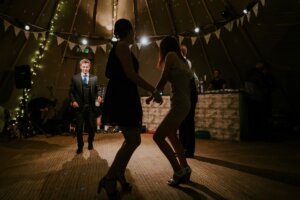 Planning the Perfect Wedding: Tips and Tricks for Creating a Smooth Schedule
Creating a wedding event schedule may seem like an intimidating task, but with the right tools and planning in place you can create a seamless wedding day timeline.
The first step to creating your own wedding schedule is deciding which tools will be most helpful for you. Below are some of our favorite tools for creating a wedding schedule that works for you.
Google Calendar: This is one of the best tools for creating a wedding event schedule.
It allows you to easily share your calendar with other wedding vendors and family members, making it easy to stay on top of important dates and deadlines.
Microsoft Excel: This is a great tool for creating a printable wedding event schedule.
You can easily create columns that organize all of your different events and tasks with this spreadsheet-based app.
You can also use it to create a task list that allows you to easily manage all of the different tasks that need to be done in order for your wedding to run smoothly.
This app is great for people who want an easy way to organize their schedules, tasks and projects on their computer.
Google Sheets: This is another spreadsheet-based tool that is similar to Microsoft Excel. It's also useful because it's in the cloud and easily shareable with a local wedding event planner.
Need a bartender or mixologist for your wedding? Call us 647-285-1720 at or check out our contact us page.
It can be used for creating a wedding event schedule or a task list and sharing it with other people who are involved in planning the big day.
How Do You Write A Wedding Schedule?
The first step is to create a list of all the events you want to include in your wedding schedule.
This can include everything from the ceremony and reception, to any additional events you want to host before or after the big day. Then, assign these events to specific days and times.
This can include the day and time of your wedding, as well as the date for any additional events you want to host.
Next, create a printable version of your schedule. You can do this using Microsoft Word or Excel (as mentioned above).
What Is The Order Of Events For A Wedding Ceremony?
A typical wedding ceremony follows the following order:
-Opening of the doors (where guests are seated)
-Walking down the aisle by parents and bridal party (if applicable)
-Wedding vows (by bride and groom)
-Reading of Scripture or other readings (usually done by a friend or family member who knows them well)
-Pronouncement of marriage (by officiant)
-Exchange of rings (by bride and groom)
-Signing the marriage license by the bride, groom and witnesses (usually family members or close friends)
-Final words from the officiant (usually a prayer)
-Closing and celebration (the bride and groom walk out together)
What Time Do Weddings Usually Start And End?
Weddings usually start at 3 p.m. or 4 p.m., and they end at 6 p.m. or 7 p.m., depending on the venue, time of year and other factors.
The ceremony will last between 15 minutes and an hour, with a reception following that lasts two to three hours (or longer).
If you want your guests to leave by 9 p.m., then make sure the reception starts before 6 p.m.
Are Their Rules About What To Wear?
We recommend that guests dress in nice casual attire that's appropriate for the time of year and location (e.g., shorts and flip-flops might not be appropriate).
Wedding Day Timeline For Bridal Party
Wedding day timeline for bridal party:
Get ready at your own house or hotel room (makeup and hair)
-Arrive at venue in limo/carriage/other transportation (if applicable)
-Get dressed by hair and makeup artists (usually done in a separate room away from guests)
-Take photos with parents and bridesmaids/groomsmen before ceremony
-Husband and wife have a moment before the ceremony (usually a walk around the venue)
-Walk down the aisle together with your parents/groomsmen
-Stand at altar, listen to the ceremony and say "I do" when prompted by officiant -Sign papers together
-Cut the cake (usually done immediately after signing papers)
-Walk out of venue together as husband and wife
-Get in car/limo/other transportation (if applicable) to go to reception
-Sign guest book at reception
-Take photos with guests and family members at the cocktail hour (usually done in a separate room away from everyone else)
-Welcome guests to your reception and thank them for coming!
-Cut the cake (again!)
Conclusion
Creating a seamless wedding day is essential to ensure that every detail has been accounted for and every moment will be filled with memories.
A great, well-made schedule will ensure that your day runs smoothly and efficiently. It will allow for photos, special moments, and personal details to be documented on your special day.